ProLondon conference 2011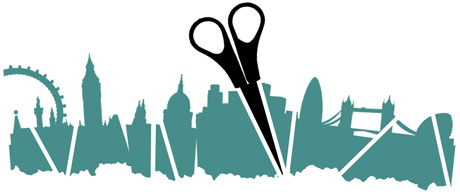 There is an alternative
Protecting London
Opposing Tory Cuts
19th February 2011,
Congress House, Great Russell St, London WC1H
10am–5pm
Register now!
| | |
| --- | --- |
| £10 (individuals) | £6 (unwaged) |
Or send cheques payable to 'Progressive London' to: 20 Hanson St, London W1W 6UF.
The Tory-led cuts agenda is set to cause great damage to our public services, jobs and the quality of life of all our communities.
Nationally, Cameron and Osborne are carrying out cuts on a scale that Thatcher could only dream about. In London Tory Mayor Boris Johnson is putting the interest of the wealthiest first, calling for lower taxes on the rich whilst driving through huge transport fare increases.
There is an alternative to this ideological attack. This conference will bring together leading figures to discuss building the widest possible alliances against the Tory-led cuts in London and beyond and the progressive alternatives we need.
Speakers include:
• Ken Livingstone • Frances O'Grady, TUC Deputy Gen Sec • Mehdi Hasan, New Statesman's Senior Editor (politics) • Rowenna Davis, Journalist • Sadiq Khan MP, Shadow Lord Chancellor, Secretary of State for Justice • Josie Long, Comedian and Student • Kevin Maguire, Political Editor, The Mirror • Tessa Jowell, Shadow Minister for Olympics • Mark Ferguson, Labourlist • Sally Hunt, General Secretary, UCU • Jody McIntyre, Director of Removals in London , Journalist and political activist • Mark Wallinger, Artist, Save the Arts • Laurie Penny, Journalist • Daniel Garvin, UK Uncut • Richard Ascough, GMB Regional Secretary • Jenny Jones AM • Steven Cowan, Leader of Labour group, Hammersmith • Megan Dobney, SERTUC Regional Secretary • Helen Gardener, Boriswatch • Nicky Gavron AM • Steve Hart, Unite Regional Secretary • Kate Hudson, General Secretary CND • Gerry Doherty, TSSA General Secretary • Paul Dimoldenberg, Leader of Labour group, Westminster • Darren Johnson AM • Christine Quigley, Chair - London Young Labour • David Lammy MP • Hugh Lanning, Deputy General Secretary, PCS union • James Mills, Save EMA Campaign • Mick Burke, Socialist Economic Bulletin • Claude Moraes MEP • Andy Newman, blogger, Socialist Unity • Linda Perks, Unison Regional Secretary • Caroline Pidgeon AM • Jules Pipe, Mayor of Hackney • Andy Slaughter MP • Victoria Chick, Economist • Andrew Murray, Chair, Stop the War Coalition • Salma Yaqoob, Cllr and Respect Leader • Eileen Short, Defend Council Housing • Kanja Sesay, NUS Black Students' Officer • Edie Friedman, Director, Jewish Council for Racial Equality • Seumas Milne, The Guardian • Clifford Singer, False Economy • Jon Trickett MP, Shadow Minister of State — Cabinet Office • Val Shawcross AM • Mary Robertson, SOAS Occupation •Ismail Patel, BMI • Emily Thornberry MP, Shadow Minister for Health • Mike Tuffrey AM • Catherine West, Leader of Islington Council • Len Duvall AM • Duncan Weldon, Economist • Bruce Kent, Vice President, CND • Cat Smith, Chair - Compass Youth • Simon Weller, ASLEF • Jeremy Corbyn MP • Sinead Pentony, Head of Policy - TASC • John Haylett, Morning Star • Aaron Kiely, Kent Occupier • Chuka Umunna MP